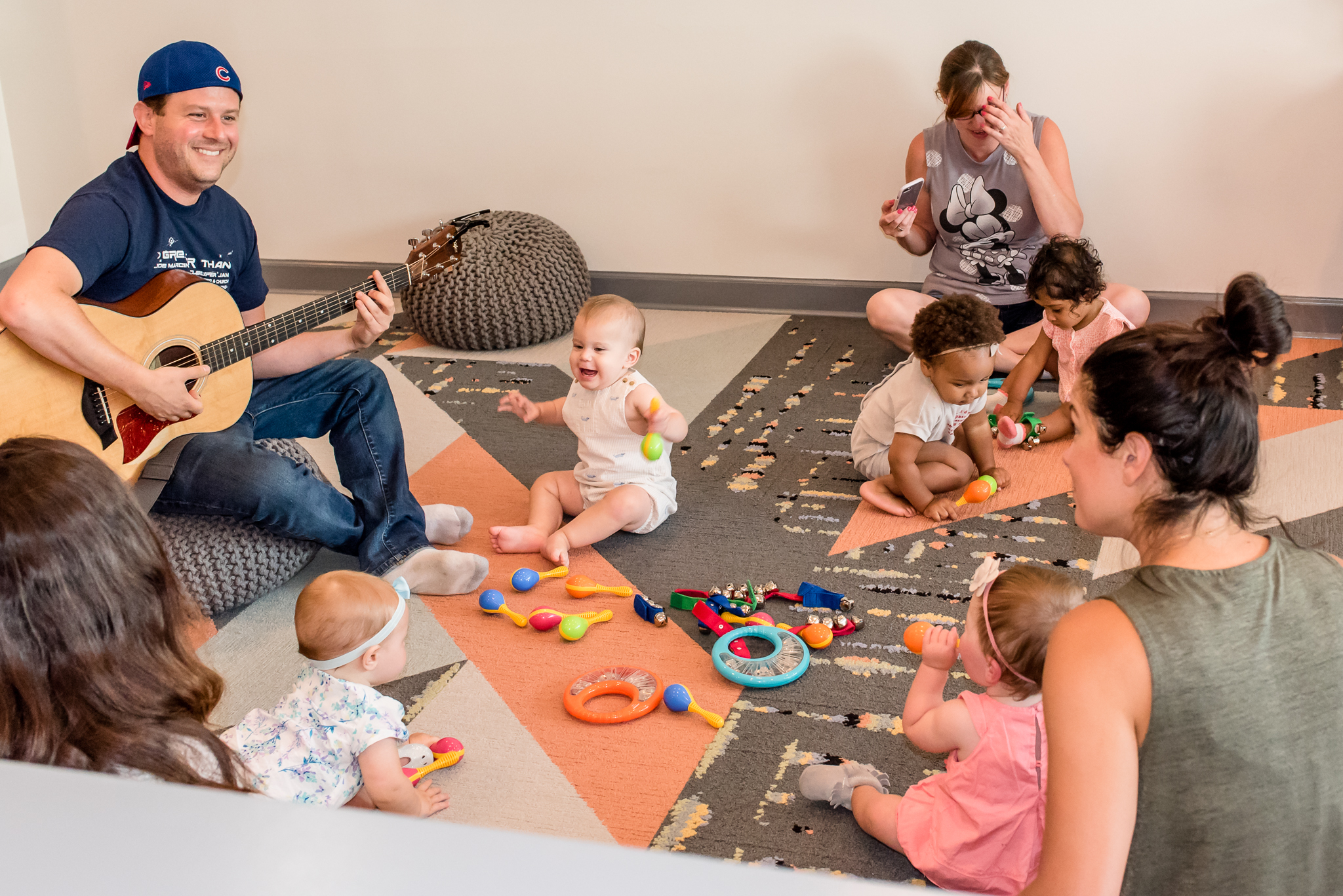 Music and Movement Classes
We offer a variety of drop-in classes at the studio 7 days a week - music, baby & toddler yoga and Zumbini classes! Check our schedule and stop on by!
If you're interested in private guitar or ukulele lessons, please email us tinytunesstudio@gmail.com.
REGISTER -
We would love to host you and your little guests at Tiny Tunes Studio. Just fill out the form on our Parties page and come celebrate with us!
Musical Classes w/ Stages Performing Arts
A CHICAGO BASED PERFORMING ARTS COMPANY OFFERING ONE-OF-A-KIND CLASSES FOR CHILDREN AGES 2 MONTHS – 12 YEARS.